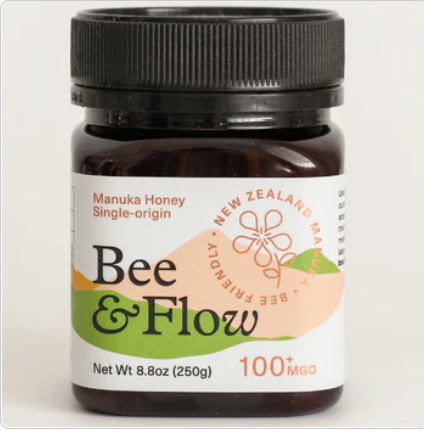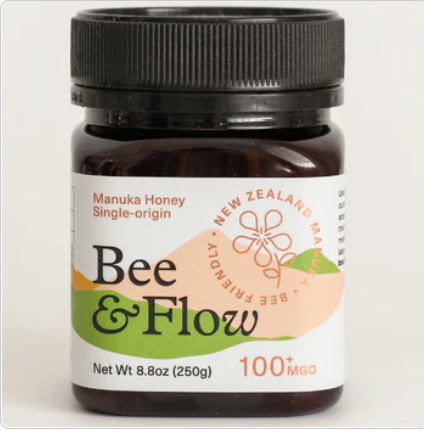 beeandflowmanuka
Bee and Flow Manuka Honey 100+MGO
Manuka +100MGO is a dietary supplement made from the natural ingredients of New Zealand Manuka honey. This Monofloral Manuka Honey MGO+100 honey is sourced from beehives located in some of the most remote areas on the farm here in East of Eltham, Taranaki -New Zealand.
You can use this as a supplement this grade in your food -breakfast, we personally like to have it directly in a spoon combined with elderberry as immune support but sometimes kids want to have it on the breakfast or spoon.
Our Manuka honey has been independently tested-certified and contains 100 milligrams of methylglyoxal per kilogram, MGO Manuka +100 can be taken as a daily health supplement.